TFI – Room at the Top
August 5, 2005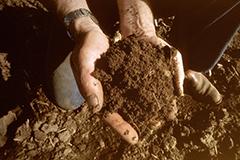 The North American Fertilizer Industry was surprised by the resignation this past week of the TFI's President Kraig Naasz who is leaving to become the President of the National Mining Association. We are not sure if Kraig views his new position as an opportunity to confront new challenges or an opportunity to escape ours. His tenure was during a period of change for both the fertilizer industry and the TFI. Both transformations are still works in progress.
When the TFI Board hired Kraig, they reached outside of our industry. He therefore brought new ideas and new energy with him. He is likeable, approachable, and very professional. One of his most important (and unsung) accomplishments was to stabilize the TFI's financial affairs. Kraig though is a gladiator not crusader, a product of our national political process, not of our industry. He therefore had difficulty feeling our industry's rhythm; so while many of his ideas rang with a clear tone, others clanged.
Rationalization in response to severe adversity has hewn our industry's domestic production base into a viable oligarchy. But as a result, the American Fertilizer industry is now significantly more than just its downsized and consolidated domestic production base, even as domestic (American and Canadian) producers continue to script the TFI's agenda. Therefore, as the TFI now searches for a new President, this also offers the opportunity for some introspection as to our own persona and strategic agenda.
We would also think that it would be a good opportunity to look for leadership from within our own industry, somebody who knows the rhythm. The TFI has an excellent staff, well versed in the political crafts. They will continue to provide the Washingtonian skills required.
What our industry needs now is a leader. If we cast a wide net, with an open mind and broad dialogue with our stakeholders, we will enhance the probability of a successful search. We will also enhance the probability that our industry will coalesce behind our chosen candidate, enhancing the prospects for his or her success.