And every dog his day...
August 13, 2005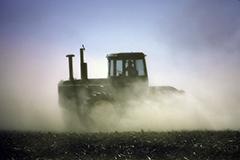 This is a wonderful metaphor attributed to British poet, Charles Kingsley (1819-1875), as well as William Shakespeare (1564-1616).
Last Thursday the newest prince in the fertilizer business had its day. CF Industries went public at USD 16; and by Friday close they had bounced 11% to USD 17.69.
In the way of a benchmark, Ruth's Chris Steak House www.ruthschris.com which went public on 9 August at USD 18.00 closing Friday at USD 21.00, up 17%
Both stocks are so far outpacing Maiden Form Brands Inc . www.maidenform.com. Since its 22 July offering, MFB has sagged 15%...
The full CF IPO can be found at the following SEC link:http://www.sec.gov/Archives/edgar/data/1324404/000104746905021299/a2162153z424b4.htm
Good luck CF shareholders...and Stakeholders.