US military praises Pakistan's steps to curb fertilizers used in Afghanistan bombs
May 22, 2013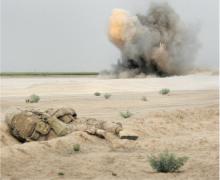 "ISLAMABAD — Pakistan has taken a number of steps to prevent fertilizers made within its borders for agriculture from being used as explosives in roadside bombs that target American troops in Afghanistan, said a top U.S. military officer Monday.
Brig. Gen. Robert P. Walters Jr., deputy director of the U.S. military's Joint IED Defeat Organization, spoke in a conference arranged by the Pakistani military in the capital of Islamabad on ways to counter the bombs — often referred to as improvised explosive devices — that account for the vast majority of casualties in Afghanistan.
Many of the homemade bombs used in Afghanistan contain materials derived from calcium ammonium nitrate fertilizer produced in Pakistan at two factories. The fertilizer becomes a powerful explosive when mixed with fuel oil. The fertilizer issue has been a bone of contention between often wary allies, the U.S. and Pakistan.
The U.S. has pushed Pakistan for greater regulation of the fertilizer, which Pakistan says is necessary for its vital agriculture sector. The Lahore-based Fatima Group owns the two factories where the fertilizers are made."
Read more from Fox News
Photograph by John Moore, Getty Images