US biofuel policy a threat to global food supply
August 10, 2012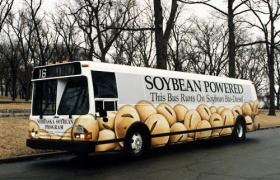 The UN's Food Agency has stepped up pressure on the United States to change its biofuel policy due to fear over a World Food Crisis.
40 percent of the US corn crop is currently used for biofuel to meet renewable energy targets.
The Food and Agriculture Organisation (FAO) says the US should prioritise growing crops for food rather than for fuel as the US mid-West is facing its worst drought in over half a century.
Read More fom Euro News