Sherritt Wins Prestigious Sustainable Business Award
November 6, 2014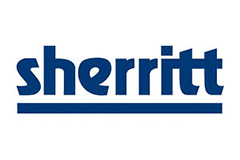 TORONTO, ONTARIO--(Marketwired - Nov. 5, 2014) -
NOT FOR DISTRIBUTION TO UNITED STATES NEWSWIRE SERVICES OR FOR DISSEMINATION IN THE UNITED STATES
"Sherritt International Corporation ("Sherritt") (TSX:S) is pleased to announce that it has won the Nedbank Capital Sustainable Business Award in the Resources and non-Renewable Energy category for its Ambatovy Joint Venture Biodiversity Program in Madagascar. The corporation and its partners are being recognized for excellence in sustainable business practices in Africa.
At an awards ceremony in Johannesburg, South Africa, on October 30, Sherritt was acknowledged for the landmark biodiversity work being carried out at its Ambatovy Joint Venture nickel operation in Madagascar, one of the most environmentally sensitive jurisdictions in the world. The Ambatovy Biodiversity Program reflects Sherritt's corporate-wide commitment to environmental responsibility, which is shared by the Ambatovy Joint Venture partners: Sumitomo Corporation, Korea Resources Corporation and SNC-Lavalin Group Inc. The program explicitly strives to achieve no net loss and no net harm to biodiversity in Madagascar. Program highlights include:
the rerouting of infrastructure to avoid critical habitats;
the monitoring, rescuing and relocating of impacted plants and wildlife; and
the implementation of a sustainable offset strategy to protect sensitive biodiversity."
Read more from Junior Mining Network