Fertilizer curbs pose 'massive threat' to German wheat exports
June 5, 2015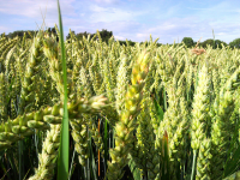 "Pending fertilizer legislation could threaten Germany's role as a key exporter of hard wheat, by cutting the protein content in grain, industry players warned.
Verein der Getreidehändler der Hamburger Börse (VgD) the German grain trade body, warned of "drastic consequences" for Germany's high protein wheat industry if draft legislation on curtailing use of nitrogen fertilizers is not altered.
The curbs represent "a massive threat to Germany's role as an important and reliable supplier of quality wheat in the EU and in third countries".
German agriculture and energy group Bayerische Warenvermittlung (BayWa) told Agrimoney.com that "for domestic crop farmers the regulation may cause challenges to the nutrient supply of their crop.
"Especially for the production of quality milling wheat - a top product for German agri exports," BayWa told Agrimoney.com.
Danish precedent
Germany is preparing legislation to enact the 1991 European Union nitrates directive, after the European Commission, concerned over levels of fertilizers leaching into the country's groundwater, threatened Berlin with legal action over its failure to comply.
The legislation, which is in draft form, would restrict the times that nitrate fertilizers could be applied, as well the volumes of nitrate and phosphate fertilizers applied per hectare.
However, reduced nutrient applications are seen as likely to cut the protein level in Germany's wheat crop, besides reducing yield potential."
Read more from Agrimoney.