CF Industries in Merger Talks With Dutch Chemical Maker OCI
July 21, 2015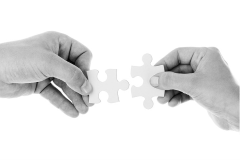 "LONDON — The American fertilizer maker CF Industries said on Monday that it was in preliminary discussions with OCI of the Netherlands about a potential merger "involving certain of OCI's businesses."
The talks came after CF Industries, based in Deerfield, Ill., near Chicago, and Yara International of Norway shelved discussions in October on what would essentially have been a merger of equals and would have united two of the world's largest producers of nitrogen fertilizer.
OCI, based in Amsterdam, separately confirmed in a news release on Monday that it was in discussions regarding "possible combinations or transactions," but it did not identify those involved.
"There can be no assurances that these discussions will result in any transaction," CF Industries said in a news release.
Shares of OCI rose 11.9 percent to 30.20 euros, or about $32.70, a share in early trading in Amsterdam on Monday.
OCI produces nitrogen fertilizers, methanol and other natural gas-based chemical products for the agricultural and industrial sectors. The company spun off its construction arm, Orascom Construction, in March."
Read more from The New York Times.